When you want to linger over a plate of food with good conversation and a nice glass of wine, pulling together a grazing plate to share with a friend is a great option.
A grazing plate comes together easily and I like the variety and decision making process that goes with each bite you select. It puts a little more focus on the food and helps you appreciate every mouthful. I guess it helps create my version of 'mindful' eating.
This grazing plate works well as a starter, as a light lunch or even as an afternoon snack to share. Did I already mention it goes really well with a glass of wine?
Make sure you cook the chickpeas until they are completely crunchy. You could try adding different spices to the chickpeas, either before or after you cook them. Ground cumin or paprika work well.
These will store for a couple of days in an air tight container and make a great healthy snack high in protein.
The dip also packs a great protein punch and I love the zing of lemon with tuna. Play around with the ratio of spring onion, lemon and seasoning to suit your taste. You could also use chives or parsley instead of spring onion.
Combine it all on a platter and you get a colourful and filling feed packed with flavour and nutrients. Happy sharing!
Cannellini bean and tuna dip with baked chickpeas, wholegrain tortilla chips and crudites
Ingredients
Dip

400g tin

cannellini beans

180g tin

tuna in spring water

2 tablespoons

olive oil

1

spring onion, chopped

1

lemon, juice and rind

1

garlic clove

4 tablespoons

Greek yoghurt

2

celery stalks



Baked Chickpeas

400g tin

chickpeas

1/2 tablespoon

olive oil




2

wholegrain tortillas

2 cups

assorted vegetables (carrots, red capsicum, cucumber, celery) cut into batons
Cooking Directions
Blend beans, tuna, spring onion, garlic, lemon juice, lemon zest, olive oil and yoghurt in a food processor (or in a jug if using a stick blender) until well combined and smooth. Season with salt and pepper.

Scoop dip into a bowl and add finely sliced celery.

Serve with a drizzle of olive oil.

Drain, rinse and pat dry chick peas.

Place on a lined baking tray and bake in 170 degree oven for 45-60 minutes or until completely crunchy.

Toss with oil immediately after removing from oven and season with salt.

Cut tortillas into small triangles.

Spray with cooking oil and place on baking tray.

Add to oven for last 10 minutes of chickpea cooking time or until golden.

Serve dip, chickpeas and tortilla chips with crudites on a lovely platter to share.
What would you put on a grazing plate?

Linking up with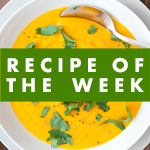 Healthy habits at 'Katie Did What'