Fresh, colourful and tasty, these Fish Tacos make a great Friday night dinner. Inspired by the Fish Taco recipe from the February edition of taste.com they are also surprisingly filling. I did serve them with home-made wedges; Friday night meals just need something a little extra! The wedges were
perfect to scoop up some extra sour cream and avocado mash!
Light sour cream and avocado add the creaminess to the tacos, without loading up the kilojoules, but you could use mayonnaise instead. I made the slaw using red and white cabbage and carrot. It made a big batch and so I added some more carrot, apple, celery and sunflower seeds to it the next day and made great chicken, aioli and coleslaw sandwiches.
I am often reluctant to pull our the food processor, but I do when I am making a coleslaw. I hate manual grating and the food processor makes it fast and easy.
While the wedges were cooking I placed four cobs of corn directly on the tray in the oven and cooked them for 20 minutes. I then cooked them for a further 10 minutes on the griddle pan to add the char marks and flavour. I only ended up using two for the recipe.
Recipe: Fish Tacos with Slaw and Avocado
1/8 red cabbage
1/8 savoy cabbage
1 large carrot
2 tbsp extra virgin olive oil
3 tbsp lime juice
2 cobs corn, husks and silks removed
1 large avocado, mashed
1/4 red onion, finely chopped
salt to season
3 tbsp wholemeal plain flour
2 tsp ground coriander
1 tsp cayenne pepper
2 tbsp panko bread crumbs
600g white fish fillets (I used flathead fillets)
4 wholemeal wraps/tortillas
Lime cheeks and sour cream to serve
Shred the cabbage and carrot and combine well in a bowl with the olive oil and lime juice. Set aside.
Place the corn cobs in a moderate oven for 20 minutes and then cook for a further 10 minutes on a BBQ plate, griddle or pan. Turn it occasionally to create even char marks. Allow to cool slightly before cutting the kernels off the cob.
Combine the mashed avocado, red onion, lime juice in a small bowl and season with salt.
Combine the flour, spices and breadcrumbs in a shallow bowl. Cut the fish into small strips and pat dry on paper towel. Toss fish through flour mixture to coat.
Heat 1/4 cup of olive oil in a frying pan and cook the fish until it is golden, about 3 minutes each side. Drain on paper towel.
Top the wraps with slaw, corn, fish, avocado and sour cream and enjoy!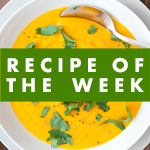 Happy eating!











Cheers





Dan

i