The weather continues to turn toward winter and I'm finding my eating patterns are also starting to turn with the seasons. The cravings for those comfort foods certainly increase as the temperature decreases. With these eats I'm trying to find a nice balance between comfort and good nutrition!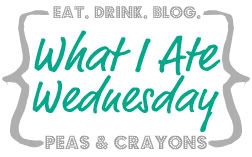 Breakfast: Egg-free wholemeal pancakes with raspberries
I had run out of muesli and didn't feel like oats and after I stared blankly at the pantry for a while I decided I felt like pancakes. I have a bit of a weird thing with pancakes; I have collected so many pancake recipes over the years and have drooled over many pictures of stacks of fluffy pancakes with something amazing drizzled over the top, yet I rarely cook them. And then because I decided I was actually going to cook some today, it turned out I didn't have any eggs! A quick internet search later I found a way to go egg-less and they turned out quite well.
Although after I had eaten six I remembered why I don't cook them often, I eat far too many, too quickly.
How to make them:
1 cup wholemeal self-raising flour, 2 packets stevia, 1/2 tsp bicarb soda, 1 cup buttermilk, 1 tbsp rice bran oil, 2 tsp lemon juice, 1 tsp vanilla extract.
Combine the flour, stevia and bicarbonate of soda in a medium bowl. Make a well in the centre. Pour the milk, oil, lemon juice and vanilla into the well and use a balloon whisk to stir until smooth. Batter will make about 12 pancakes. Place a handful of frozen raspberries in the microwave for 45 seconds to soften and then serve them over the cooked pancakes.
Lunch: Italian Stuffed Zucchini
I cooked these up for a blog post and enjoyed the left overs for lunch. I really enjoyed the crunch of the quinoa and any melted cheese is always a winner.
Recipe is
here
a
nd I highly recommend it if you are a zucchini fan
.
I probably need a bit more for lunch though, I was hungry not too long after and had to eat a banana and handful of almonds. Since I used sun-dried tomatoes and roasted capsicum from a jar this dish contains a little sugar; using fresh or roasted tomato and capsicum would solve this problem if you are going strictly sugar free.
Dinner: Chicken Meatballs with Risoni
Hubby requests this meal at least once a week. The photo shows what happens when JJ feeds for longer than expected and you cook the green out of the greens! I've served it here with risoni as that is the preference of the boys, however I usually eat mine with quinoa or ribboned zucchini if I'm tyring to reduce the kilojoule load.
Snacks: Dark chocolate and Sugar-free Hot Chocolate
I stayed out of the Easter Egg stash by promising myself that I could finish the day with this. A perfect way to finish the night with the rain outside and the temperature dropping.
What are you favourite sugar free treats??
Hope you enjoyed your Wednesday.
Cheers
Dani