I wanted to bake a healthy sweet snack that included fruit and vegetables and was low in sugar but most importantly was generally delicious. Fruity, nutty, sweet hummingbird cake eventually sang to me but when I went looking for my old recipe I found it had one cup of sugar and one cup of oil - oh my how my definition of healthy has changed! I tried to google healthier versions but found they excluded one or two key ingredients or didn't quite hit the spot, so lo and behold. I made up my own recipe! Score one to the blog for improving my creativity. It doesn't meet 'I quit sugar' standards as it includes bananas and pineapple, but it fits my criteria of sugar free. And it was delicious. My hubby, who loves all things sweet, thought it should be sweeter, so add sugar or increase the amount of sweetener if that is your preference too.
I used two x 20cm pans, hence my flat cake, as I had grand visions of making a greek yoghurt icing - it didn't happen. So I'd recommend the springform pan I've stated in the recipe. It is still great served with a dollop of greek yoghurt. It would be even better with cream cheese icing but then it really wouldn't qualify as healthy anymore with all that icing sugar involved!!
Healthy Hummingbird Cake
Starting point:
Hummingbird Carrot Cake

Ingredients
1 1/2 cups self raising wholemeal flour

1 1/2 teaspoons ground cinnamon

3 satchets (6g) nu naturals sweetner (or other preferred sweetener)

1/2 cup canola oil

1/2 cup apple sauce

3 eggs, lightly beaten

2 teaspoons vanilla essence

3 grated carrots

1/2 cup chopped walnuts (optional)

1/2 cup desiccated coconut

2 ripe bananas, mashed

440g tin of canned crushed pineapple, drained and chopped
Directions
Preheat oven to 180 degrees Celsius.

Sift the flour into a large bowl with the sweetener and cinnamon.

Make a well in the centre and add the oil, apple sauce, eggs and vanilla, beating well.

Fold in carrots, walnuts, coconut, bananas and pineapple.

Pour into a greased 23cm springform pan.

Bake for about 70 minutes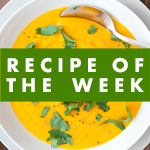 Happy baking!